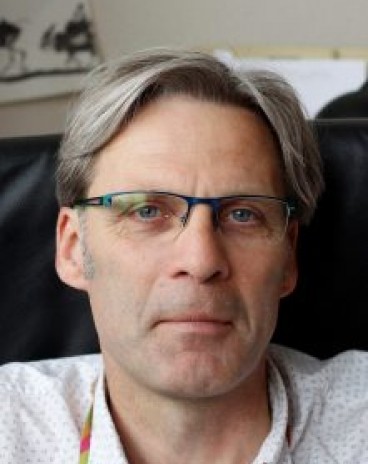 33 (0)5 56 84 79 42
%74%61%74%6f%6e%40%65%6e%73%63%62%70%2e%66%72
Key research areas: Organic catalysis for diverse polymerization reactions – Engineering of polymeric supports for organic and organometallic catalysis in various reaction media – Polymeric ionic liquids (PILs) – Lewis pair polymerization reactions - Stereoselective polymerization – Synthetic developments to biodegradable polymers – Synthetic strategies to block copolymers for targeted applications
Resume
Education and experience
Daniel TATON received his PhD in polymer chemistry in 1994 at the University Pierre & Marie Curie (Paris VI) under the supervision of Dr Nicolas Spassky. He joined LCPO in January 1995 as post-doctorate in the group of Dr. Yves Gnanou. He was appointed as assistant Professor in 1995, and full Professor in 2008, at the University of Bordeaux. In 2000-2002, he was part-time seconded at the research center of Rhodia near Paris, where he contributed to the development of new synthetic strategies to specialty polymers. Since 2009, he has been heading the research topic of LCPO entitled "Polymerization Catalyses and Engineering", involving 10 staff and app. 20 PhD's, postdocs and interns. He was recipient of the young research 2006 award of the French Polymer Group (GFP) for his contribution to the field of macromolecular engineering. In 2018, he has been appointed deputy director of the LCPO.
Achievements and functions
D. Taton has conducted his research activities in macromolecular engineering from 1995 to 2006, through the development of nanostructured polymer architectures, such as dendrimers, star polymers, hyperbranched polymers, nanogels or specific block copolymers. His research topics have been now focusing both on « catalysis of polymerization » and « macromolecular engineering for catalysis ». He is interested -mainly, but not exclusively- in the use of N-heterocyclic carbenes (NHCs) for various organocatalyzed polymerization reactions, as a means to access to a variety of metal-free polymers. In connection with these activities, his team has been also developing miscellaneous polymeric supports, derived from ionic liquids, which are recyclable, easy to handle and providing a unique catalytic activity relatively to molecular catalyst homologues. He has participated to many research programs funded by academic institutions, either as principal investigator for LCPO or as coordinator. For instance, he coordinated 3 ANR research projects, including one "young researcher" project (RAFT in GELS: 2006-2009) and 2 collaborative research projects (CATAPULT: 2011-2015 and CARBENOPOL: 2019-2023). He also served as scientific coordinator of the EJD/ITN Marie Curie European project « Sustainable Organocatalysis and Polymers (= SUSPOL) »: 2015-2019. Finally, he was coordinator of various collaborative projects with industrial partners, such as Rhodia, Chryso, Epsilon Composites, L'Oréal or Total, …
Teaching activities
He has been an active member of the teaching team of the master of chemistry at UB, from 2010 to 2015. For the past two years, he has set up an international Master's degree in Polymer Science with colleagues from University of Bordeaux and the University of the Basque Country in San Sebastian. He has also been serving as member of the board of the doctoral school in chemical sciences (EDSC) at UB since 2010. At the national level, he was elected member of the « Comité National des Universities » – Chemistry of Materials (section 33) in the 2010-2015 period, and of the CNRS panel - Section 11: « Supra- and Macromolecular Systems and Materials: design, properties, functions » for the 2016-2021 period.
Scientific production
He is co-author of more than 140 peer-review articles, as listed on the HAL database25 review articles or book chapters and 14 patents. His publications have received more than 6,500 citations (h-factor = 49; source: Web of Science, 2020/05). He has (co)supervised 26 PhD theses and 16 post-doctorates since the beginning of his carrier and delivered more than 70 talks at (inter)national conferences or seminars in universities.